How does it work?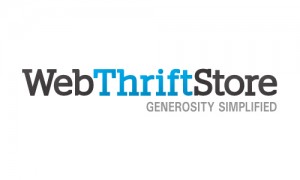 Diasporal Discoveries has joined forces with WebThriftStore.com an organization that has a great mission: they turn excess stuff into cash for charities!
Support DD and the youth we serve in two ways you never thought of before: HOUSE CLEANING and RETAIL THERAPY!
HOUSE CLEANING– Instead of making that trip to the Goodwill or looking for that perfect person to be the recipient of your "re-gifting," give those new/gently used items to Diasporal Discoveries through our partnership with WebThriftStore.com and sell it online; the proceeds will go to our organization.
RETAIL THERAPY– Can't get enough of online shopping? Next time you're surfing eBay or *Amazon.com (we'll come back to Amazon.com), add one more site to your list: dd.webthriftstore.com. Don't power off your computer before checking out what's new in our store; you'll be surprised at what you find! Visit frequently to see what deals we have listed!
And now about Amazon.com… if choose to shop on Amazon.com, please consider shopping on their site through Amazon Smile and support DD: a portion of every purchase you make will go to our organization.